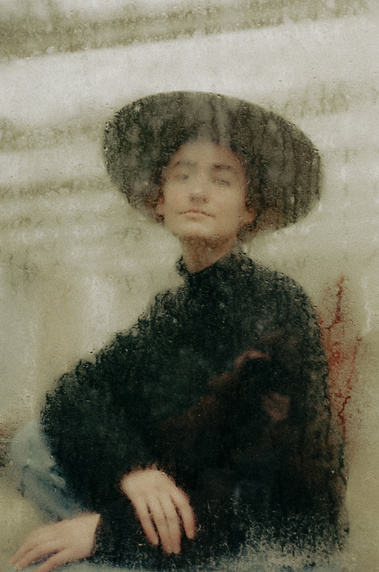 Package 1
Shoot with me: Magical portraits
Looking for some new portraits that capture your authentic self? Want to celebrate / remember a special time in your life? Have a new business and need a way to visually tell your story? Are you an artist and need some promo photographs? It can be anything.

In my shoots I create an intimate and relaxed setting where your true essence shines through in each frame.
Let me be your visual storyteller and create some magical photographs together.
With 20 captivating photographs you'll have a collection of powerful visuals to share with the world.
Book your session now and let's weave your visual story into timeless art ♥
Price: €575 ex VAT & travel costs*
- book your shoot here - or email me for more info ✿
Package 2
Self Love Shoot : A Tender Exploration of Self-Love
Embrace the beauty of your being, celebrate your uniqueness and discover the magic within you. With a soft and kind approach I'll capture the essence of your awesome self, creating heartfelt photographs.
During this transformative session, we embark on an exploration journey of self-love, incorporating elements that touch both the heart and soul. The session unfolds in three gentle stages:
Massage & Relaxation: Your journey begins with a calming 30-minute massage, creating a sense of comfort and ease. As you embrace a state of relaxation, let the burdens melt away, making space for self-discovery.
Mirror Session & Deep Conversation: Our mirror session is a tender exploration of your body's magic. Together, we look in the mirror, acknowledging and appreciating every part of you. Through a heartfelt conversation we celebrate the amazing things your body does for you, highlighting its strengths and nurturing its vulnerabilities.
Self-Love Shoot: With newfound confidence and a heart full of love, we proceed to the shoot. Guided by my soft and kind approach, I capture your true essence. These photographs are an intimate reflection of your magical self. You will receive 20 photographs.
Let's go on this empowering journey together, discovering and deepening the love that your body truly deserves.
Price: €625 ex VAT & travel costs*
- book your shoot here - or email me for more info ✿